Han Ji Eun still shows everyone that she deserves to be dubbed the undefeated Holy Lady when constantly winning to top the table with many male players in the international tournament taking place in the US.
---
After winning the international 3-band carom competition Verhoeven 2019 for women full of spectacular, Korean billiards beauty Han Ji Eun continued to attend the same name tournament also took place in New York (USA) from day 5 August 11.
The next tournament has a much higher level of difficulty when it comes to 124 male and female players attending, including many world famous superstars like Torbjorn Blomdahl, Dani Sanchez, Eddy Merckx, Semih Sayginer, Sameh Sidhom, and Cho Myung Woo…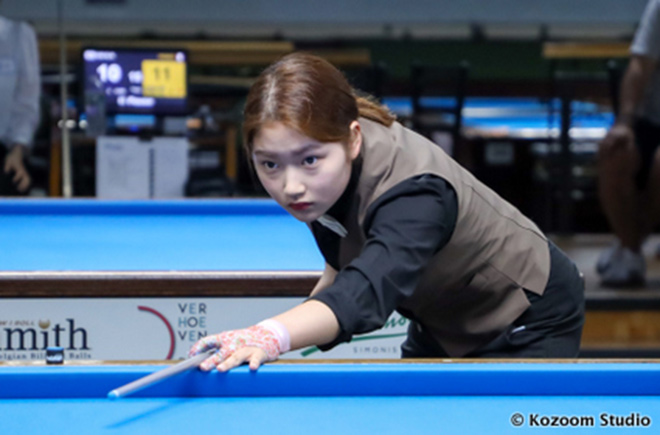 After the first two rounds in the group stage, 18-year-old female players continue to make billiard fans mention themselves when temporarily occupying the top of Group K with 2 impressive victories against male colleagues.
In addition, at the match, Han Ji Eun showed a high performance, beating the Korean-American player – Tae Young Hwang with an overwhelming 25-12 score. The female champion even performed better in the next match Aredo Rogelio (USA) with a 25-13 difference, including a 6-point series. Currently, Korean players are at the top of Group K, with Tachoire Adrien (France) with 4 absolute points.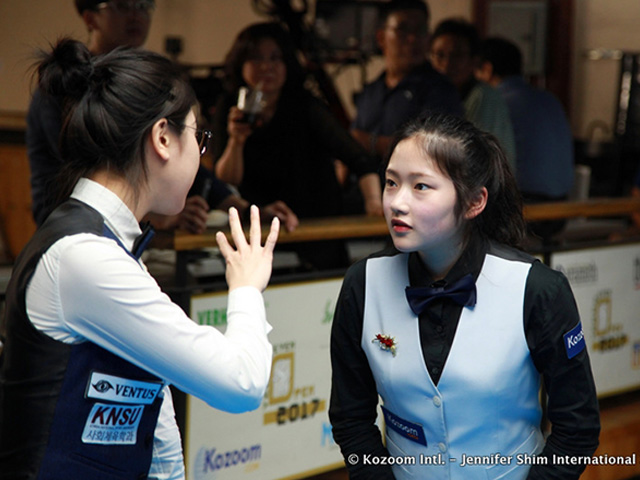 And worth mentioning, before attending two consecutive international tournaments in the US, Han Ji Eun did not have any significant titles including the domestic arena. Many people believe that this will be a new turning point in the career of this beautiful woman.
In fact, earlier in the tournament Verhoeven 2019 for 26 female players, Han Ji Eun was likened to being the unbeaten Saint when winning the tournament with 10 consecutive victories. In her championship journey, the 18-year-old girl was shocked to beat the two greatest female players today, Orie Hida (Japan) and the reigning world champion Therese Klompenhouwer (Netherlands).