World carom Billiards has just experienced an unprecedented upheaval when a series of famous superstars evaporate from the rankings of the World Billiard Federation (UMB).
---
Billiards carom world has formed a new tournament called PBA Tour. This tournament is quite attractive to the new competition law, proceeds through more than 10 tournaments in a year and above all is an extremely attractive award. Specifically, each champion will receive 86,956USD. Particularly for the last stage of the year, the bonus can reach nearly 434,782USD.
However, due to the lack of a common voice, especially the rights issue, the World Billiard Federation (UMB) did not recognize the PBA Tour within its prize system. More seriously, UMB voiced a boycott of the tournament and will remove all players participating in the PBA Tour from the entire UMB tournament system (World Championship, World Cup, continental champion, Intercontinental tournaments).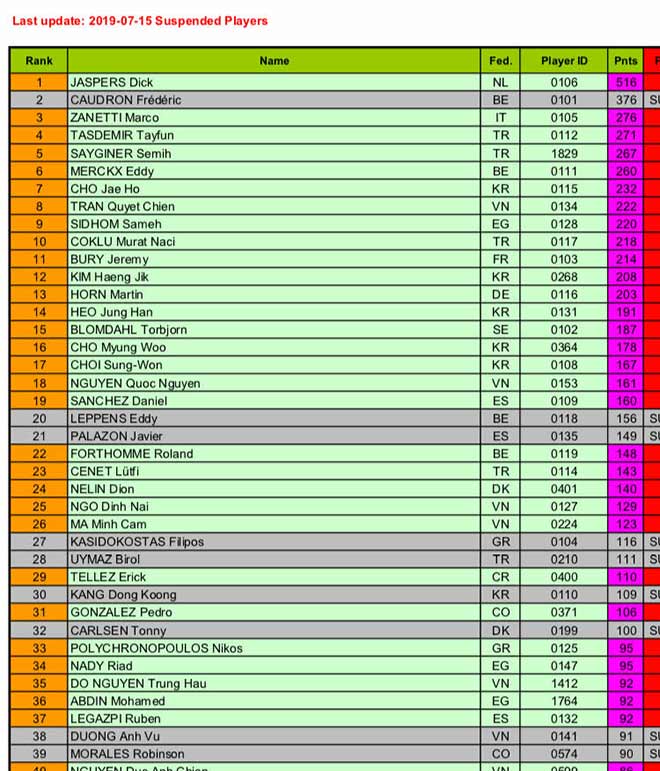 With huge bonuses, UMB's warning couldn't stop many world-famous players from joining the PBA Tour. The first stage was held in June last. The winner of the championship is Filippos Kasidokostas with a prize of 100 million won. Recently, UMB has conducted punishment by removing all the players participating in the PBA Tour from the world ranking of carom billiards.
Of these, the most notable is the player who is ranking 2 world Caudron Frederic. The Belgian player was dubbed the carom genius, the greatest monument with 20 World Cup championships, including two world championships.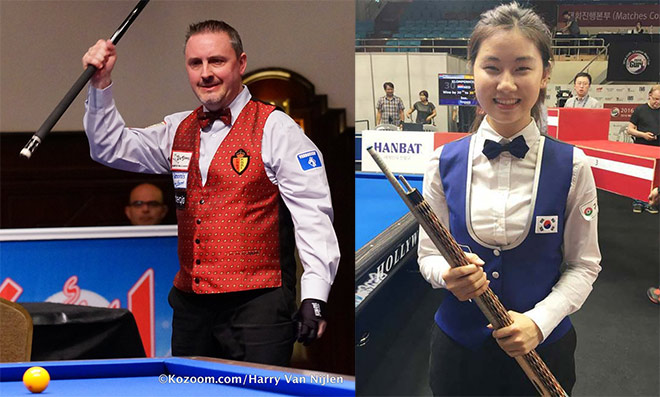 Caudron's departure from UMB has made a lot of regret for billiard fans all over the world when he no longer witnessed him himself, especially the emotional battles between players from another country and this carom genius. Some other famous players were also renamed as 2019 Blankenberge World Cup champion Javier Palazon, the leading player in Belgium Eddy Leppens, the No. 1 Greek player Filippos Kasidokostas …
In addition, a series of billiard beauties of the world billiards have also been removed from the UMB by the PBA Tour held parallel to the tournament for men and women. These include Lee Mi-Rae, Kim Ga Young, Namiko Hayashi, Choi Bo Ram …